Professional Bellydancer & Instructor in Philadelphia
Instruction




Classes:
---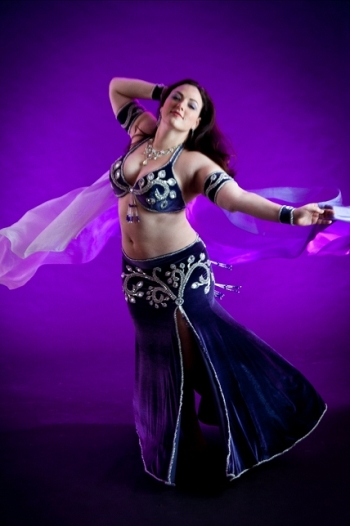 Belly Dance I: Thursdays 7:30 - 8:30 pm, Studio 1381, 1831 Brandywine St, Philadelphia PA.
This class explores the fundamental movements of belly dance including basic dance posture, shoulder and hip shimmies, hip circles, hip drops and lifts, and figure-eights. Wear comfortable clothing and slippers or bare feet.
$14 a class, Walk-Ins welcome.
Private Lessons:
---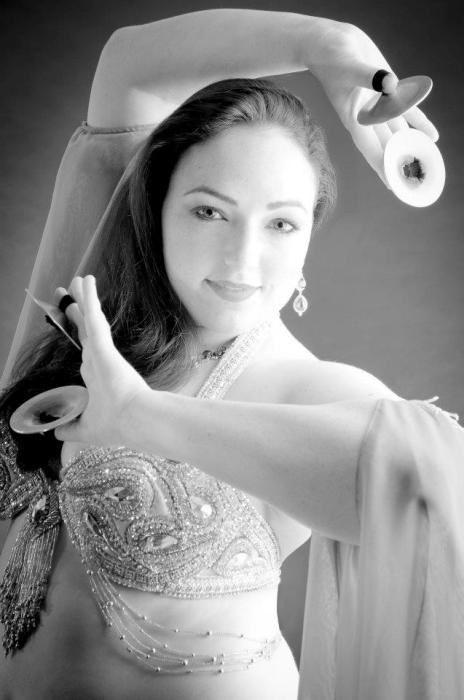 Private lessons give you more attention than a class with a dozen other students, and they always go at the student's pace. They can be tailored to whatever your level, needs, and interests are. I'm Level II Certified in the Suhaila Salimpour Technique which focuses on posture, using specific muscle groups for movements, understanding timing, and layering. I'm also trained in Turkish, Romani, Egyptian, and American Cabaret styles of dance, and I'm skilled with finger cymbals, veils, and cane. My rate for lessons $50 an hour plus the cost of renting studio space. Prices for lessons taught at the home of the student depending on travel time and travel expenses. Lessons can be one hour long or up to four hours long. To schedule a private lesson, contact me by phone at 609-510-0863, or by email at shushanna@yahoo.com

Workshops:
---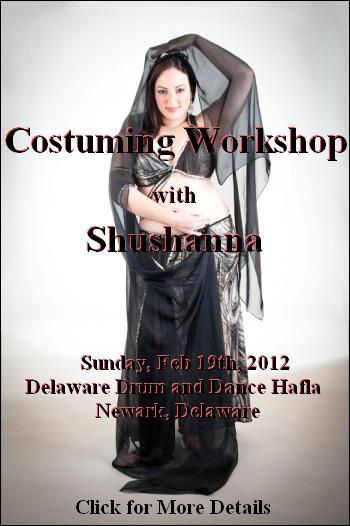 Costuming Workshop with Shushanna
Next Date and Location TBA

Do you have a troupe or student group that would like to learn how to make their own costumes? I can provide various types of costuming workshops - from lectures with Q&A sessions on how to make and embellish bellydance costumes - to actual DIY sessions where the students make costume pieces as part of the workshop. All of the topics listed on my Bellydance Costume Tutorials page are available as workshops, as well as combinations as your group requires. Rates are negotiable, and are based in part on the number of attendees, length of time, and distance from Philadelphia PA. To book me for a costuming workshop, contact me at 609-510-0863 or email me at shushanna@yahoo.com

Shushanna's Published Articles
---
"Know Your Bellydance Audience." The Gilded Serpent, 24 November 2011.
Online Costuming Tutorials:
---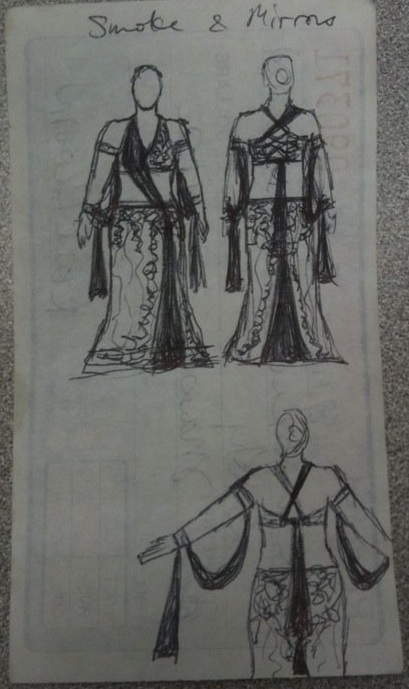 Shushanna's Online Bellydance Costume Tutorials
Click the link to get to the main Costumes page to see all the tutorials.
Learn how to alter, fix, design and make your own costumes! As a gift to my fellow bellydancers, I've published a series of online tutorials, explaining the methods and materials used to make professional quality bellydance costumes. Each tutorial is fully illustrated, and some even include video instruction. There are also links to other costuming resources, a page full of common questions and answers, and descriptions of the tools and materials you'll need.
This resource is completely FREE! Share it with your friends and students!
---
To hire Shushanna for a workshop or private lesson, contact her at
(609) 510-0863, or at shushanna@yahoo.com